Connecting Physicians with hundreds of high quality, specialized CME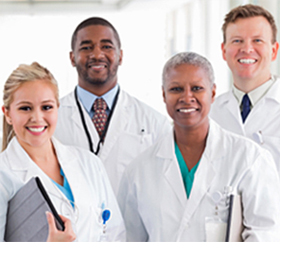 CME accessible anytime, anywhere, on any device
Lippincott CMEConnection is the premier, online destination for physicians looking for hundreds of high-quality continuing medical education activities.
Join today to access our library of CME
Created by leading physicians in a variety of key specialties, we offer more continuing medical education than any other nationally accredited publisher in the United States, serving more than 52,000 learners. Join us today to access our vast library, and stay current on advances in health care.
Ready to join? Sign up now!
Browse CME by Journal, Newsletter, Specialty or Category
Specialized, practice-oriented learning for your licensure and certification requirements
Access hundreds of CME activities approved and accredited by Accreditation Council for Continuing Medical Education (ACCME)
Coverage of varying specialty and sub-specialty areas, including Anesthesiology, Emergency/Critical Care, Endocrinology, Family Practice, Gynecology, Infectious Diseases, Neurology, Obstetrics, Oncology, Orthopedics, Pain Management, Pediatrics, Psychiatry, Radiology, Surgery, Wound Care and more
Search CME by specialty, use tools to plan activities, track your progress, set reminders and access your certificates
Affordable, pay only for tests you take



Beginning with the January 2016 issue, Postgraduate Obstetrics & Gynecology has been retitled Topics in Obstetrics & Gynecology: Practical CME Newsletter for Clinicians.
Browse Continuing Medical Education Activities
CMEConnection provides several browsing options. Click on any browse category to view a full listing of related CME activities.